Products
At Westmoreland Dermatology, we carry a wide variety of skin care and cosmetic products.
CosMediSkin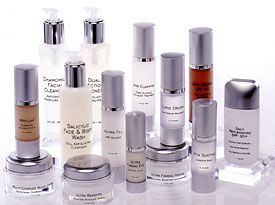 Westmoreland Dermatology's Exclusive Skin Care Line
These products are formulated by a dermatologist using the concept of "Molecular Cosmetics," which means that active ingredients are added at concentrations that will produce visible improvement within the first 2 weeks.
Effectiveness is enhanced when products are used together as a prescribed regimen.
Please ask us for details about these products or to recommend a skin care regiment that is RIGHT FOR YOU!
Vanicream

This line of products is free of dye, fragrance, masking fragrance, lanolin, parabens, and formaldehyde; therefore, these products may be used by those with normal or sensitive skin. Vanicream is a non-greasy, long-lasting, moisturizing cream that is easy-to-spread, quickly-absorbed, and non-comedogenic. You will find these products are superior in terms of quality, effectiveness, and value. Vanicream is ideal for use by the entire family. We offer a complete line of products ranging from moisturizing cream, sunscreen, shampoo and more.
Teamine Eye Complex®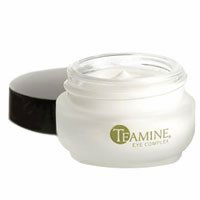 This new technology is clinically proven to reduce dark circles under the eyes. Teamine Eye Complex® is a unique moisturizing eye treatment that works through multiple pathways to bring about effective anti-aging benefits. This product delivers powerful antioxidants and other specific ingredients designed to alleviate under-eye puffiness and smooth fine lines and wrinkles. In addition, a light diffusing technology is included to brighten and clarify.
A summary of Teamine Eye Complex® benefits:
-For reducing dark circles, puffiness and bruising
-For smoothing fine lines and wrinkles
-Antioxidants for Anti-Aging effects
-Light diffusing Technology for soft focus, airbrushed appearance
-Moisturizers
-For Soothing, Calming, Anti-inflammatory
Jane Iredale Cosmetics
Jane Iredale is a completely natural cosmetic line that not only makes the skin look younger but also gives unsurpassed coverage. Made exclusively from micronized minerals and pigments, it can be used safely on the most sensitive skin. A concealer, foundation, powder, and Sunblock all in one! Jane Iredale provides fast, weightless coverage that lasts all day. Jane Iredale make-up is extremely low in allergy risk. It is also non-comedogenic. Jane Iredale make-up does not fade, crease or smear. Unlike most makeup, it has no mineral oil which clogs and enlarges pores; no talc which dries skin; no perfume, alcohol, chemical additives or artificial dyes which can produce allergic reactions.
Westmoreland Dermatology and Surgery Center´s aestheticians offer cosmetic makeovers with Jane Iredale Cosmetics to find the combination of products that are ideal for your skin. Jane Iredale offers a beautiful and complete line of cosmetics including mineral foundation/powder, blush, eye pencils/shadows/mascara, and lipsticks.
jane iredale logo, text, graphics and photo images:
Copyright © 2004 – 2012 by Iredale Mineral Cosmetics, Ltd.
All rights reserved. Used by permission.
PFB Vanish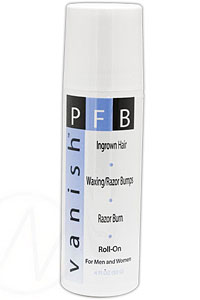 PFB Vanish is a unique, cosmetically elegant roll-on gel. This gel was formulated for ingrown hairs, razor burn and bumps resulting from shaving, waxing, tweezing, electrolysis and laser hair removal. PFB contains exfoliating and moisturizing ingredients to maximize your results.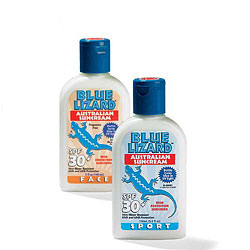 Blue Lizard's proven photostable broad-spectrum protection safely blocks harmful UVA/UVB rays. This trusted sunscreen is recommended by dermatologists, pediatricians, and pharmacists nationwide. It is a superior sunscreen that exceeds the most stringent Australian-grade standards. Blue Lizard for sensitive skin contains both Zinc Oxide and Titanium Dioxide. These are the very best ingredients for protection throughout the UVA spectrum. Blue Lizard offers a Sensitive and Water Resistant Formula.
Latisse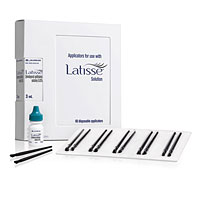 The first and only FDA approved prescription treatment for increasing eyelash growth, including length, thickness, and darkness.